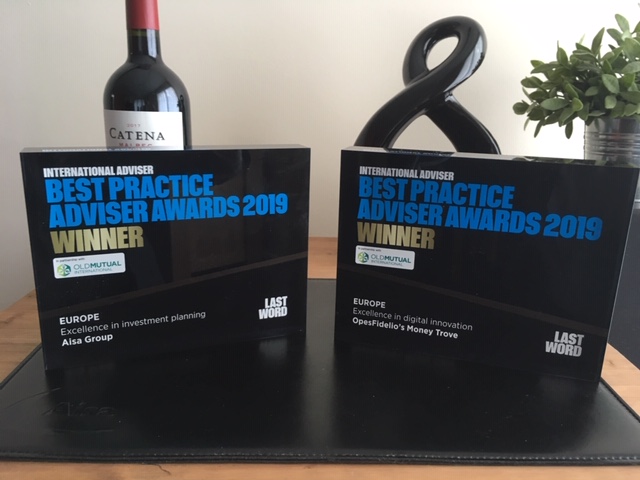 The annual International Adviser Best Practice Awards ceremony for the Europe region was held last week on Thursday 26th September and, as in previous years, Aisa Group has come away as multiple award winners.
A notable achievement is winning the Excellence in Investment Planning award, which pays testament to the efforts – and performance results – of the AIT (Investment Committee), and our in-house investment management proposition. Well done chaps!
Perhaps even more remarkable, OpesFidelio also won the Excellence in Digital Innovation award for the Money Trove system we have developed in-house over the past two years. Congratulations to James Pearcy-Caldwell and the software development team headed up by Rob Edsell for winning this one.
Given that we have in previous years won awards like Excellence in Business Strategy and Excellence in Client Service, these two awards this year demonstrate a well-rounded approach to all aspects of our business, and bodes well for the Aisa Group – celebrating 20 years since inception this month! – going forwards.