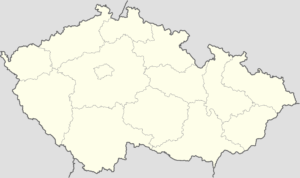 Our company Aisa International s.r.o., a Czech based firm which in the past was directly regulated, has become the first to be registered by the Czech National Bank as a MiFID tied agent of our award winning Aisa Group, in the Czech Republic.
As a result of this registration, Aisa International s.r.o. is able to provide investment advice in its own right and set-up direct terms with local companies and institutions, and has intentions of offering investment services to locally resident individuals.
Our CEO James Pearcy-Caldwell explains, "We previously operated under service passporting arrangements for investment advice throughout the EU using MiFID, we are now looking to establish physical branches country by country with our two main brands Aisa International and OpesFidelio."
He continues, "While many other firms operate under IMD licences we do not see this as viable with new legislation coming through, although we also hold these insurance based licences as well."
"This now allows our firm to appoint Christopher Lean, who is an Associate of the Personal Finance Society and an ex-CII Examiner, as Investment Adviser in the Czech Republic, and Aisa will retain responsibility for oversight of investment business in the Czech Republic. Chris lives there and speaks the language, whilst retaining a close link with the UK through financial services."
"We see this as the first of several announcements on MiFID branches over the coming year for both Aisa International and the OpesFidelio network."
Aisa International branches have some form of retained ownership or interest with the original Aisa Group, whereas OpesFidelio firms have no Aisa retained ownership or interest, although both function very similarly.