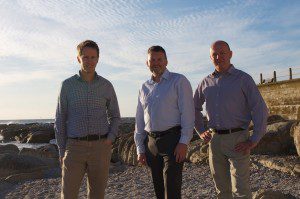 South Africa Financial Advisers
Cross-border financial planning firm Aisa International has expanded into South Africa after being granted a licence by the country's financial services regulator as South African financial advisers. The South African Financial Services Board ( FSB) approved the investment licence number 47638 for Aisa International (Pty) Ltd on 6th December, 2016.
Aisa International (Pty) Ltd is part of the Aisa Group, originally formed from the Chartered Financial Planning firm and FCA regulated UK firm trading as Aisa Professional. Aisa Group also have an independent office in Prague as well as being a USA SEC licence holder.
The new firm will be purely fee-based South African financial advisers with no commissions, specialising in pensions (UK pensions) and investments.
"The upcoming introduction of the Retail Distribution Review in 2017, which aims to overhaul the South African financial services sector, meant that the proposed regulations fitted in well with Aisa's fee-based business model" said Clive Tutton, Aisa Group's Finance Director who recently received awards on behalf of Aisa International and the OpesFidelio network, part of the Aisa Group.
Tutton said, "It is the intention of Aisa and OpesFidelio to continue to monitor those geographical areas whose regulators apply legislation that lead to better client outcomes through transparency and, ideally, fees and which require new model business strategies to succeed. Fee-based South African financial advisers for both expats and locals is something where we believe that we will offer a strong offering, and we have the advantage of being able to offer true cross-border pension specialisation being regulated in all the main territories or having regulated co-operatives in other countries such as Australia and Hong Kong."
Aisa International (Pty) Ltd will be based in Cape Town and its directors are a mixture of locally based qualified advisers and one of Aisa International's own advisers, Christopher Lean. Adviser members of the OpesFidelio network who already have clients resident in South Africa will also be able to tap into the newly acquired local expertise that the new company provides to the Group.